Product Introduction
Artificial intelligence temperature controller/adjuster adopts real artificial intelligence formula. When instrument starts self tuning function, it will automatically find optimal parameters according to the features of objects to realize a good control effect, and need no manual tuning parameters. The precision of temperature control is around ±0.1℃, without overshoot or undershoot. Temperature controller can reach up to international advanced
level. It can work with all sorts of sensors and transmitters to realize the measured display of physical quantity like temperature, pressure, liquid level, capacity, power and etc, and possesses PID adjustment and control, alarm control, data collection and other functions on electric heating devices, solenoid valve and electric valves with the assistance of all sorts of actuators. It is suitable for industrial furnace, electric furnace, drying furnace, experiment devices, shoemaking machinery, injection molding machinery, packaging machinery, food machinery, printing machinery and other industries.
With many input types, an instrument can receive and use different input signals which greatly reduce the number of stand-by instruments. Single set PID control or double PID computing control is available for the instrument (for example, heating/cooling control system). PID control output: current, voltage, SSR, single-phase/ three-phase SCR zero-crossing trigger, valve positive inversion control and other methods are available. Position
alarm control, analog transmitting output, RS485/232 communication and other functions are available to attach.
Technical Parameters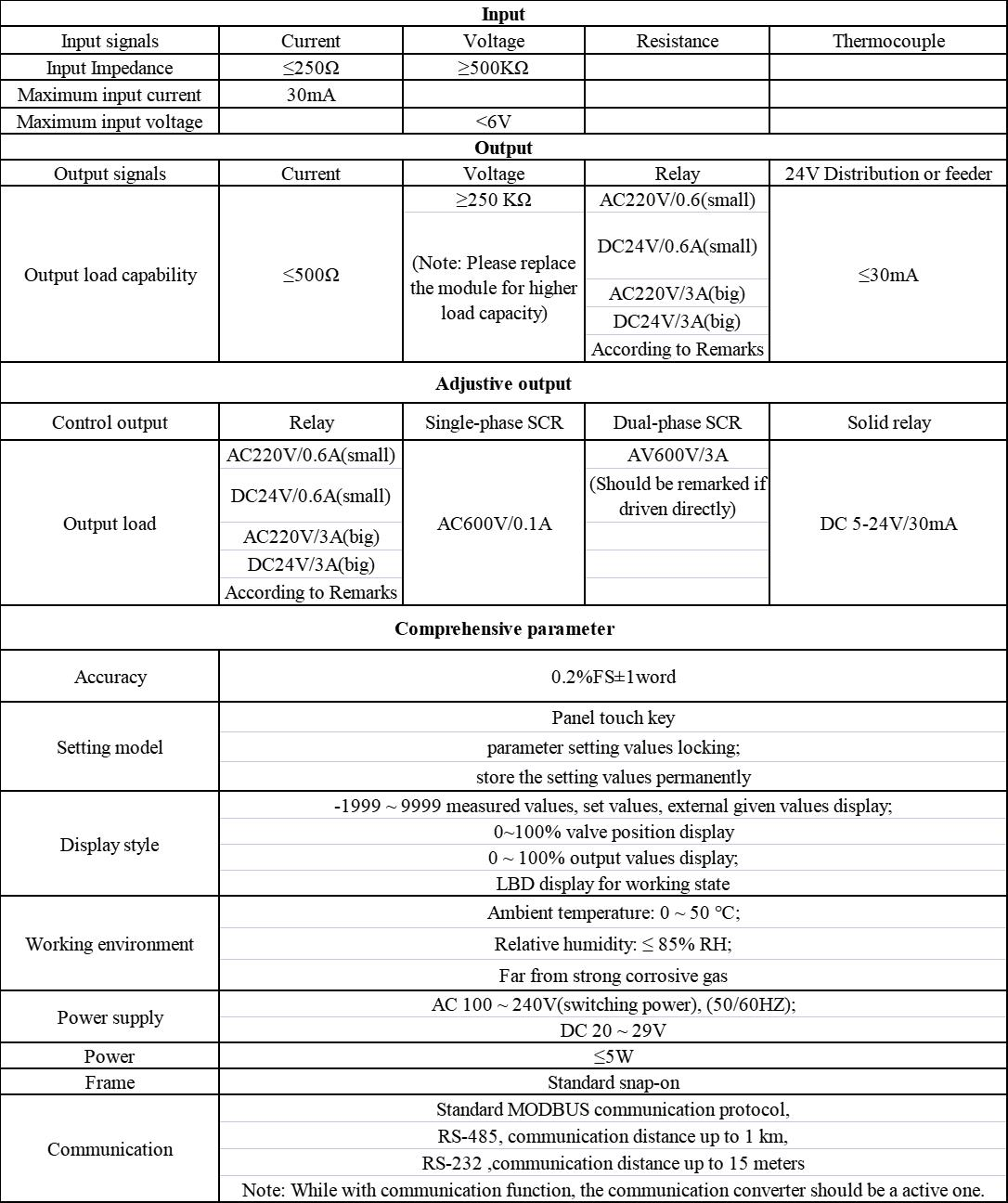 Note: The output load capacity of external dimensions D, E instrument relay is the AC220V/0.6A, DC24V/0.6A
Display panel and function keys

Instrument dimension and hole size: